Rockin' Around The Christmas Tree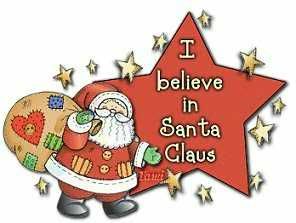 I have been pondering getting my hair cut for a few weeks. It had just gotten too long, took too long to dry, and still looked like a disaster after it was dried. Too many dried ends to deal with. I wanted layers. I got layers, but not as many as I wanted ... only the bottom third of my hair got layers cut in, with more layers around my face, supposedly. She said if the layers were any higher up on my head it would make my hair stringy. Ok. Sigh. I'm probably going to get it cut off to chin length in the spring, anyway. Here's the pics, before, after, yada yada. It doesn't look very different, and in the "after" photo, there really isn't a big chunk of hair missing, it's just the way it was falling. Really.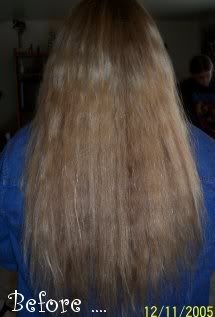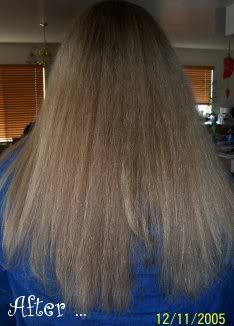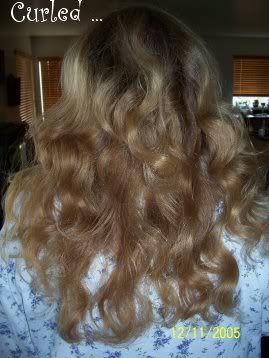 The other day I was writing the grocery list outside when Bryce came out and was talking non-stop about his moustache coming in. I always pretend to look, nod, and agree just to appease him. This time, though, I told him to come closer, and I drew on three or four hairs with my pen. We were laughing so hard Hub came out to see what the commotion was. Bryce went in the house and a few minutes later stood on the stairs and said something to Hub. He had drawn on more hairs, and Hub asked him "What the hell is on your face?" Hahaha! Here's what he looked like: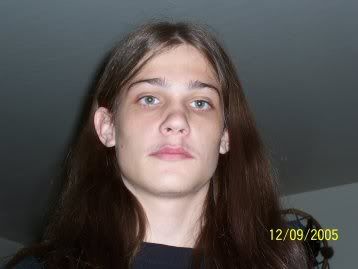 We went over to Brock and Dee's last night for a bit to bring them a few groceries and some clothes for Brock to wear to work next week (Just stuff he had left here, we didn't buy him a new wardrobe.) We played with the new kittens (I still am a bit angry they got more animals, though.) and I saw their other two older cats for the first time. Dee is showing now, and wanted to talk to me about cramping she was having. It's been awhile since I've been pregnant, but I told her as long as she wasn't bleeding/spotting and the cramps weren't too bad, she should be OK.
Did some more holiday baking, and today I ran out to the base to get chlorine for the pool, my (way-too-expensive) eye vitamins my opthomologist wants me on, a new cordless phone since ours died a few days ago, and picked up stocking stuffers for Hub. I am totally done shopping now. I could not leave the house until Christmas Eve (because Christmas Eve is the next scheduled grocery trip) and be totally ready for "The Big Day." Brock and Dee might spend the night Christmas Eve, as we have the big cookie decorating day planned, anyway. They may as well spend the night so we don't have to go pick them up at O'dark thirty on Christmas day. Bryce's girlfriend is coming over to help decorate the cookies, too, so it ought to be a lot of fun. One of our Christmas morning traditions is having sticky buns and orange glazed sweet rolls for breakfast. I used to just buy the canned rolls, but they've quit making the sticky buns, and the kids just don't want to do without them. I have to make them the night before from scratch, then pop them in the oven the next morning. Trouble is I have not found a recipe that I like yet. The "sticky" part is never right! It's too gritty or something. I found a recipe that sounds like it might work out lots better, since you melt the brown sugar with corn syrup, instead of just mixing brown sugar and melted butter. I just hope they turn out! (I am open for recipes, if anyone has a no fail sticky bun recipe, send it on!) I reckon that's about all from here for now.